18 novembre 2022
Reading time 2 minutes
Delivering the right package
Kalmar forklift trucks keep business moving at export packing specialist Neal Brothers.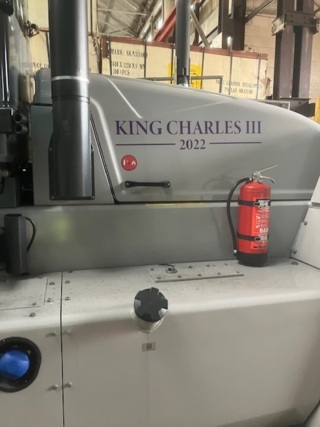 Neal Brothers has evolved over more than a century from providing packing and transportation of domestic goods in the UK to its current position as one of the largest privately owned export packing companies in Europe.
Working closely with a diverse portfolio of clients across the energy, oil & gas, mining, electrical, machine tool, automotive construction and government services sectors, the company operates fully equipped freight stations, lay down areas and export packing facilities in strategic locations across the UK, Europe and the US.
Neal Brothers produces packing designed to ensure goods withstand transportation through multiple transit modes, frequent handling (securing and lifting), climate hazards, extreme storage conditions, and infrastructure deficiencies. Its engineering department produces technical drawings to assist with the design of packing specifications of heavy lifts and out-of-gauge cargo.
Given the company's strict requirements for reliable and safe movement of packed goods, it is little surprise that it has relied on Kalmar equipment for more than 20 years.
A special decal
Neal Brothers took delivery of a DCG250-12 heavy forklift truck earlier this year to add to its fleet of Kalmar machines – and this one is a little bit special says Mike Corcoran, Kalmar regional sales manager.
"The machine was originally ordered with a special decal to mark the Queen's platinum jubilee," he says. "However, as Queen Elizabeth II sadly passed away just before the truck was due to be delivered, the customer asked us to change the decal to King Charles III and we were more than happy to oblige."
Ready to handle everything
The Kalmar DCG250-12 can handle even the heaviest and most challenging of loads for Neal Brothers, offering reliability, flexibility, agility and a superior driver experience.
"The new machine is being used for handling very heavy machine tools whilst they are being packed for transportation around the world in wooden packing crates," says Corcoran.
As with all customers whose business depends on the efficient movement of heavy loads, Neal Brothers also requires a prompt and comprehensive after sales service.
"The company is very happy with the quality and service support for all of its Kalmar machines," adds Corcoran. "These machines are not just used in the UK, but also at the company's US facilities in South Carolina and Georgia."